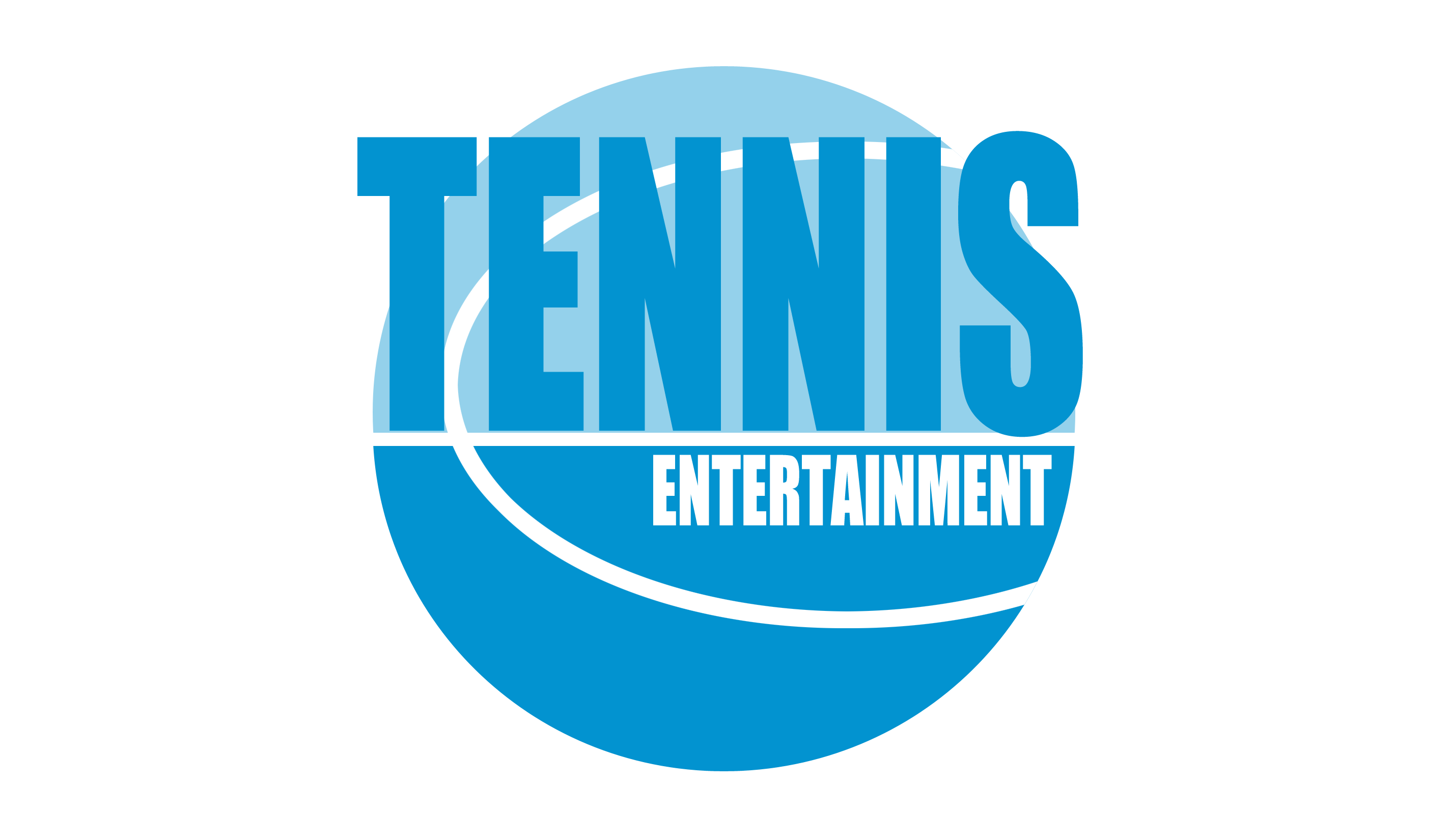 Tennis Sports TV Network (HD)
Sports| Tennis | Entertainment
The Tennis Entertainment TV Network is a 24hr x 7 days a week television network dedicated to the sport and lifestyle of Tennis. This is the channel you go to for amazing classic matches, matches, news and entertainment about the sport of Tennis. With an extensive library of amazing Tennis content, behind scene of events, classic matches, Tennis movies, sport series, original programing, and more from all the eras. THE TENNIS  ENTERTAINMENT NETWORK provides audience with programing that they love to see and keeps them watching hours of programing.  With hours of programing the channel will provide entertainment that fits anyone looking for great content to view.  The Network infuses great Tennis programing that the world has to offer. Experience the Tennis Lifestyle on the first Tennis Entertainment Channel. The network is focused on compelling storytelling, interesting personalities, features and fashions, interviews and instruction videos giving a fresh perspective on the Tennis lifestyle and its worldwide influence.
Program Lines-Up: The Tennis Entertainment TV Networks airs content that will keep audience wanting more, with entertaining Tennis docu-series, documentaries, interviews, clips, instructional videos, tennis movies, matches, highlights, News,  and entertainment series. 
Genre:  Match replays, Historical Match Replays, Live sports events, Interviews, News, Highlights, and more
Languages: Available in English
Availability: 24/7 Linear & VOD
Tennis Entertainment TV Channel