Veset and EnVus Worldwide Entertainment, LLC partner to offer comprehensive services for linear TV channel management and distribution.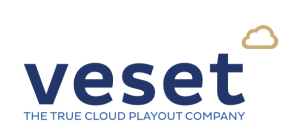 In November 2019 EnVus Entertainment launched Yummi Yum Food Network channel using Veset's linear TV channel management platform.  Yummi Yum Food Network is one of EnVus Worldwide Entertainment's branded TV networks. Yummi Yum Food Network is a unique lifestyle network that connects viewers to recipes, dishes, and food culture from many parts of the world and broadcasts stories of international food traditions, recipes, cuisines, culture, and cooking series.
EnVus Worldwide Entertainment, LLC is producing original content and uses Veset Nimbus platform for scheduling and day-to-day management of the channel. The channel infrastructure is 100% cloud based in AWS and the channel is delivered to Eutelsat using AWS MediaConnect for further distribution to Azam TV's viewers. Azam TV is East Africa's leading digital satellite television service owned by the Bakhresa Group.
EnVus Entertainment was looking for a cost efficient and flexible channel management solution that does not require upfront investment into infrastructure and hardware. Given tight timeline for launch, it was imperative for EnVus team to find an easy to manage and straightforward to operate system that delivers high quality and stable output steam required for satellite distribution.
Commenting on the partnership, Michael Robinson, the Founder and CEO, EnVus Worldwide Entertainment, LLC said: "Our loyal, engaged audiences are passionate about Yummi Yum Food Network channel. We are excited to continue providing the channel to a worldwide audience using Veset's progressive and cloud-based platform. We were impressed with Veset's professional support and agile platform that allowed us to have Yummi Yum Food channel setup, operating and broadcasting on Azam TV within a few weeks."
Igor Krol, CEO of Veset, commented: "We are excited to see that our platform enables content owners such as EnVus Worldwide Entertainment, LLC to create high quality linear channels and deliver them to their audiences across the world. The combination of speed of deployment, ease of use and rich feature set, as well as ability to deliver to traditional and OTT distribution out-of-the-box allow our customers to react to fluid market conditions and seize commercial opportunities in a changing television landscape."

About EnVus Worldwide Entertainment, LLC
Founded in 2005, Michigan based EnVus Worldwide Entertainment LLC is a Motion Picture & Television licensing, distribution and production company. EnVus Worldwide Entertainment is an emerging entertainment company which focuses on motion picture and CGI film industry, sports, home entertainment, media, publishing, branded TV networks, apps and more. EnVus Worldwide Entertainment provides enriching television channels and new high quality programing on all of its branded television networks and currently owns and operates a portfolio of 20+ HD and 4K networks distributed globally.
About Veset

Founded in 2011 Veset is a broadcast technology innovator and is one of the first to deploy a native cloud-based playout for television channel origination. Veset develops and markets a pioneering cloud playout software-as-a-service solutions. Its flagship product Veset Nimbus enables broadcasters to create professional linear TV channels and deliver them to any linear television distribution platform: from OTT/CDN to traditional satellite, terrestrial, and IPTV